It's funny that no matter who you talk to, everyone feels differently about wedding registries and all that they entail. They can take a lot of time to put together and cause some anxiety but they are a very important part of wedding preparation. This is an opportunity for your family and friends to give you something, no matter what it is, to start your new life out together as a couple and most people really want to give you something meaningful. For this reason, it is important to put some real effort into the process and give them that opportunity!
Some of your guests will be dependent on a registry because they want to get you something you need or want. Others will give you a gift that they were given when they were married and have found helpful and those are special gifts that really come from the heart and are so very thoughtful. Let's be honest, some people re-gift and this is not a bad thing either. Whatever you are given as a gift at your shower or wedding is given in love and hope for your new life as a couple. Be happy with it!
Building a registry at a local or national store is important because not everyone knows what you like or what you might be needing after you get married so this is the place that they will go to quickly find something and be ready for your big day! So here are a few helpful hints on what you should do to prepare a well rounded wedding registry.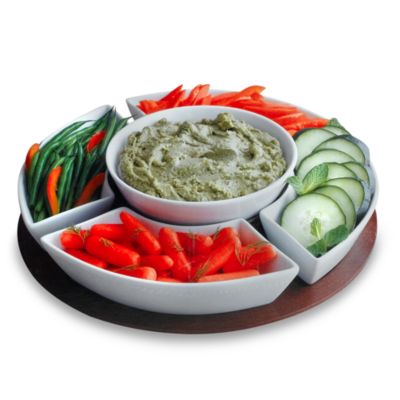 Where do I start?
Setting up a wedding registry is not a "girl thing." When you are starting to think about and make lists for what you want or need for the new home you will be sharing with your future spouse, include them in the planning. It is important that the home reflects both of you and even though you might think that your future better half doesn't have that great of taste in home furnishings, it is so very important to let them help choose the items for your home. You will be glad that you did later!

While you are walking through the store or looking on line at various sites, make a list of the things you need and want. Go big. Go small. Go middle of the road. It is so important to have various price points and lots of options for your guests so make sure you have enough on your registry. More on cost of items later!

If you already have some items but think you might need something new, don't be afraid to add a new crock pot or set of towels if that is what you will need to carry you through the first few years of your married life. Also, if you have more than one bedroom or bathroom, make sure that you add items for those rooms as well as they will also need to be outfitted and if you don't get those things for your wedding, your future spouse will have to do it after you are married and they might not like that!
OXO Good Grips Angeled Measuring Cups lets you read measurement markings by looking straight down into the Cup and eliminates the need to fill, check and adjust the amount of liquid you are measuring.
Who should go with me when I start my registry?
It would be really nice to have your future spouse go with you when you are choosing items for your registry so if that is at all possible, I would try to arrange at least one visit to the store with them. If anything, you will have the opportunity to see the types of things they like and give them a say in what things will be furnishing your home. If that is not possible, it is great to take along a mother, grandmother, sister or friend but remember, the registry is for you! Opinions are great from your close family members and friends but only if they remain opinions and don't end up being someone else's opinion sitting in your new living room or kitchen and you don't like it or don't need it. In the end, be thoughtful about what you will need and only add things that will be helpful to you.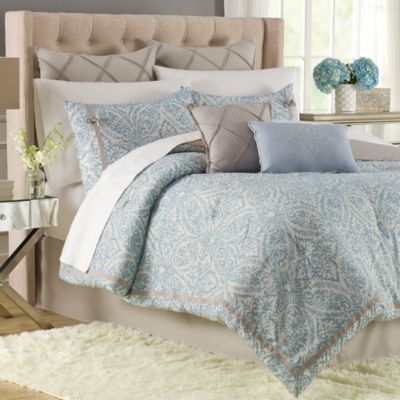 How long should I plan on being at the store to complete my registry
If you want to only have to go into the store or sit down to the computer once and get it over with, you will need to commit at least 3 hours to this process. Now I know that sounds like a lot of time but when you consider what you are doing, it is a minimal amount of time to spend. Obviously if you are going to do most of the work on line in your own home, you can do it whenever you like. Going to a store requires a little more work but you can go in, see and touch all the different options and then choose what you like. If I were doing it again, I would still probably prefer to go into the store.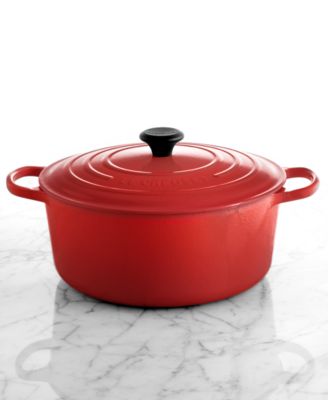 Le Creuset Enameled Cast Iron 15.5 Qt. Goose Pot
How many items should I put on my registry?
A good rule of thumb is to take the number of people you will be inviting to the wedding and double that. If you are inviting 100 people to your wedding, a total of approximately 200 items on your registry will meet the needs of your guests. When someone goes into a store or pulls your registry up on line they want options - lots of options. If they pull up your registry and see that there are only about 40 items on the registry and none of them are in their price range or the type of gift they want to give you, they will feel discouraged. Remember, as you are scanning items at the store or through your computer, every beep is not costing anyone anything. Cool!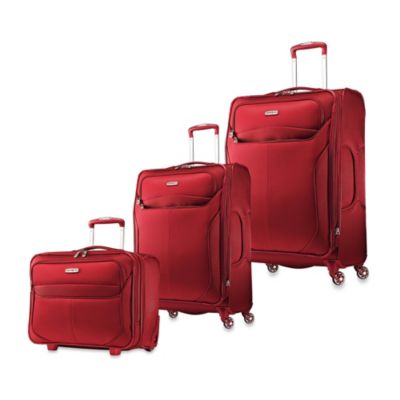 What should I put on my registry?
Your registry should be a true list of the items that you need to start your new life as a couple. Try not to think of your registry as a $ amount because it isn't that at all as everything on it will be something that you need or want. Unless someone purchases something for you from the list, it isn't costing anyone anything!
Make sure that you list expensive things, mid range items and then inexpensive items as everyone will have a different price point. If you want or will be needing an expensive item such as a Kitchen Aid stand mixer, put it on your registry and don't forget to add all the fun attachments that go along with it.
Many times a few people will get together and buy those big ticket items. Also, you can use gift cards to purchase things from your registry after your wedding and depending on what store you register with, the bigger names will give a 10% - 20% completion coupon so that after your wedding, you can go in and guy things from your registry that you didn't receive as gifts and get an additional 10% - 20% off.
Some of your guests will have a certain $ amount they don't want to go over such as $40. They can still purchase a very nice item for you like a Calphalon grill pan that runs about $39.99 at most department stores. And then of course you will have guests who have very little money to spend. A small gift bag with a few kitchen utensils or two Tommy Bahama pillows to be used with pillow shams on a bed are about $16.00 and are a great gift.

Fiesta Dinnerware at Bed Bath and Beyond is a great option for every day dinnerware but can also be great for a more formal meal. Bright colors, various shapes of plates and oven, microwave and dishwasher safe!
Now that you have the learned the basics of what you need to do to prepare for your trip to the store or check out your options on line, get ready for the next post where we will talk about what you SHOULD put on your registry. Every couple is different but there a few things that you might want a little guidance on and you are going to find that right here!
For #1 in this series of articles about wedding registries, click
here
.